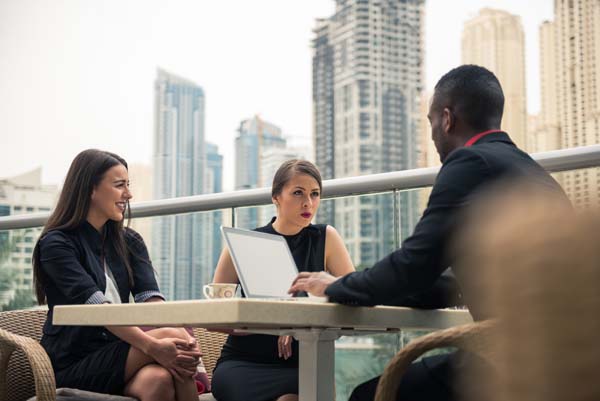 The laundry market has seen a lot of consolidation over the past several years. We estimate that the Top 4 companies (Cintas, Aramark, UniFirst and ALSCO) have grown substantially through mergers & acquisitions (M&A). In the past 25 years, M&A has helped the Top 4 increase their market share from less than 15% to an estimate of over 60% today.
Although they have used M&A successfully, is it an activity where only for the largest companies can participate? Why don't we see more buy-side M&A activity within small to medium sized competitors? It is an interesting question that ultimately would have to be answered by those companies which don't participate. I do know that M&A isn't for everyone. It can be a more expensive and riskier path to growth. It also brings on a whole new set of challenges. With that said, M&A can also provide a unique and powerful path to grow your business, expand your geographic coverage and add useful new capabilities. As such, it warrants a closer examination.
Why would I want to buy another company?
Some companies may be thinking "I have excess cash that I don't have specific plans for, maybe I should consider buying another company". While the ability to fund an acquisition is important, that shouldn't be the main driver.
The chances that an acquisition is successful is generally determined long before close. Companies that understand their strategy and objectives of an acquisition, have a better chance they will find companies that fit their criteria. As such, a good place to begin is by asking yourself why you would want to consider an acquisition. Below are a few of the main reasons:
Entry into a new geographic market

Your company has likely been around for a long time and established a strong presence in your local market. You may now want to expand your brand into a new geographic market. You could do this organically (using your own sales force to grow) by using sales blitzes to build up route volumes. At some point you may have enough density to support a service center (sometimes called a depot). Over the long-term, you may even be able to support a new plant.
However, this all takes time and may not be a successful approach in highly competitive markets. An acquisition can provide you a more immediate solution. The target may already have a strong brand and ample market share. Over time you can work to integrate all locations into one larger cohesive brand.

Defense of a current market

Gaining market share through organic growth can be difficult, especially as the local market matures. When a local company decides to sell their business, it provides you with a rare opportunity to gain market share. Simultaneously, the acquisition can prevent a competitor from expanding their market share. As a result, a defensive strategy is a powerful reason to consider an acquisition.

Expansion of capabilities

Each market segment (industrial, F&B, healthcare, hospitality/hotel/motel) requires specific core competencies. As you continue to be successful in your core segment, you may find the best growth opportunities are in other segments. However, you probably don't have the core competencies required to be successful in a new segment. Therefore, an acquisition is often your only clear path to expand your capabilities.
What are the challenges with M&A?
It is important to acknowledge that M&A is rarely a perfect fit. But it doesn't require a perfect fit to be a successful acquisition. In fact, it has been said many times that "perfect" can be the enemy of "good". As such, acquisitions often require some level of compromise for them to work.
While it is easy to believe the value paid for the company is the largest challenge in an acquisition, this is generally not the case. We admit that the value needs to be in a range which allows for ample return. However, once value is confirmed, the biggest challenges will be related to the integration and ongoing operation of the two companies.
Cultural fit is often the single most important factor in an acquisition. If the companies being consolidated together have vastly different cultures and approaches to business, moving forward in a cohesive fashion will be difficult at best.
It is also important that you have a plan for retention. This includes both customers and employees. For customers, it is important to remember they selected the company you are buying as their service provider. Taking this further, they selected them even though you were a local option as well. In fact, they may have even been a former customer of yours. As such, there could be baggage or perceptions on your service you will need to overcome to retain them for the long-term.
Same goes for employees. Some may have spent decades working for a specific family or set of owners. The acquisition is bringing change. Change is hard. Especially for long-term employees who were loyal to the previous company. Be aware of this. Work to foster a strong relationship with key management, even providing them with a financial structure to keep them in place long enough that you can demonstrate your company provides a good culture for them moving forward. Also remember that retention of key management often results in retention of more of their frontline employees and taking this even further, can lead to better retention of key customers.
A final challenge is whether to get involved in M&A at all. It may seem risky to participate. While that may be so, it is also risky to not participate. Letting other companies gobble up local competitors will only serve to make them stronger relative to your position. Deciding to not participate is making a decision as well so be sure you are comfortable with that outcome.
Consider a 3rd party advisor to assist
If you are wondering where to start, it may be best to find a trusted third party advisor to assist. You will want to find someone who understands both your business and the market where you compete. If they are well-versed in the laundry industry, they can also help you develop a list of potential candidates to consider in both your current as well as potential markets.
It is important that you follow a strong prospecting and diligence process to ensure you meet your objectives. Experienced advisors can guide you on potential candidates, set expectations on value, assess return and cash flow needs, lead the due diligence process, and bring you legal and tax experts to help you close the transaction. They can also share their experiences and knowledge on integration planning to ensure the combination meets your objectives.
Summary
While M&A has risks, it can be a highly effective strategy to grow your business, expand your geographic coverage and add useful new capabilities. If executed effectively, it will strengthen your position in the market. If you feel you simply don't want to take the risk and participate, understand that others will gladly complete the transaction. Each time consolidation in your market occurs, it may limit your ability to grow in the future.
---
Envise Partners is an advisory firm which helps industrial laundry companies increase the value of their business. To learn more visit EnvisePartners.com.