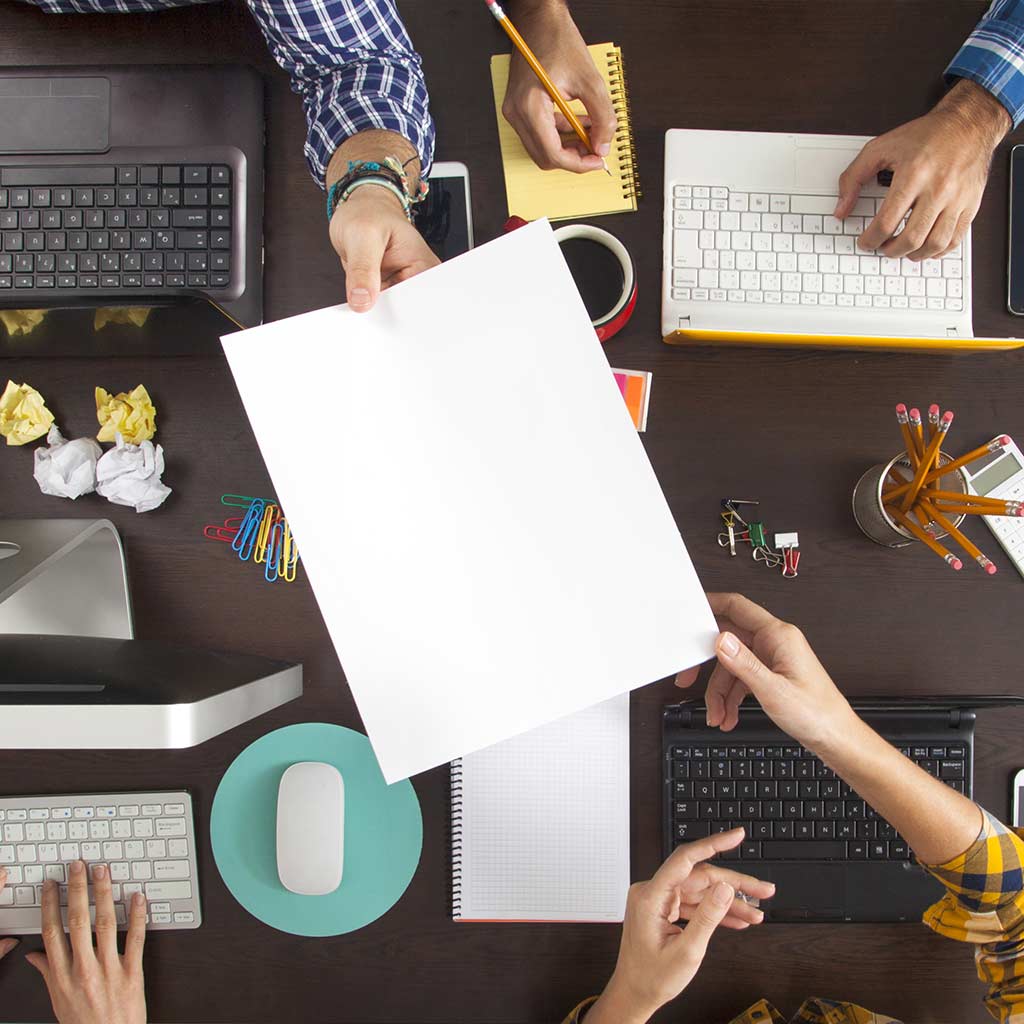 Although difficult to admit, all owners should realize that at some point they will need to sell their company. Whether that be to a partner, a family member or an external party, it is inevitable that a transfer of ownership will need to occur. When that time comes, a question they will ask is "Do I need an advisor to help me or would I be better off selling the business myself?". Given the value of the company often represents the most significant portion of their personal wealth, this is a critical question and one that can have a material impact on the outcome for the owner and their family.
After spending the past 15 years working in the laundry industry, I have found laundry owners to be a confident and capable group. They have been able to maintain their company's success across multiple generations of ownership. To do this, they were often required to embrace new challenges to help their companies adapt to a changing marketplace.
Given most companies can't afford to employ an expert in every area of the business, they tend to be more self-sufficient in how they handle new tasks. So when the time comes to sell the business, it is natural to consider themselves to be a viable candidate to do the job. The assumption they would be making is that their knowledge of the business and the buyer community is enough to replace core competencies which have been developed by M&A Advisors over a long period of time through a large number of transactions. That is a pretty big assumption.
Considerations when selling a home
Before we examine selling a business, let's look at selling a home. Why? It is an important enough event that most all homeowners consider the use of a broker or agent. Before the internet, using a DIY approach was a more daunting task. How would the seller understand home value, find data on comparable property sales, market the house to potential buyers or get access to the quality legal documents needed to close the transaction? Over the years, the internet has had a meaningful impact on this industry by improving the availability of information that was once hard to find.
In the article, "Shift Your Value Proposition to Land More Real Estate Clients", Will Caldwell acknowledges technology has given the consumer more control over the homebuying and selling process. He further suggests that the real estate search process has been "democratized" which leads consumers to ask the question "Why do I need a real estate agent anymore?".
While consumers may be asking this question, real estate agents remain common in a majority of transactions. Caldwell indicates that while finding and connecting buyers and sellers may now be less of a value add, there is still value in understanding the process and ensuring the customer gets an optimal outcome in the transaction. However, the DIY sales approach is more prevalent today in residential real estate than in the past, due in part to technology.
There are many differences between selling a home and selling a business
We all probably feel we know a thing or two about real estate. Most of us have owned a house and have gone through the sale process at least once. In addition, value seems to be easier to get a handle on as there are a number of comparable sales (known as "comps"). This gives the seller confidence they understand their property's value.
Let's now shift and look more closely at selling a business. While some may try to group a real estate agent and an M&A advisor together, there are stark differences between a home sale and a business sale. First, a much smaller set of people have been owners of a business. Even fewer have gone through a sale transaction. Taking this further, the concept of value is more elusive. There can be a wider range of factors determining value and the availability of "comps" may be harder to find. The buyer also has more transaction experience than the seller gained from buying other companies over the years.
All of these factors should lead owners to consider using an M&A advisor. At its most basic, an M&A Advisor is simply a vendor you use to outsource the service of selling your business. While there are many reasons that companies choose vendors to outsource business services, the most common reasons include:
Providing a strong return on investment (either reduce costs or increase growth/value)
Gaining access to world-class capabilities
Delegating processes which are not core competencies or capabilities
Let's explore these reasons further as it relates to considering an M&A advisor.
Do companies have a core competency in selling businesses?
Let's start with the 3rd reason first. I think we can generally agree that leading M&A transactions is typically not part of an independent laundry's core competencies. While you may have purchased a route or two in the past, you probably haven't had much experience as the seller. Check the box on "delegating processes which are not core competencies".
Do M&A Advisors provide a strong return?
Let's turn our attention to the main reason. Does using an M&A advisor deliver a strong return on investment? A good measure is the value you receive for your business. In 2016, Professor Michael B. McDonald of Fairfield University published a study titled The Value of Middle Market Investment Bankers. His objective was to identify areas where advisors add value, then use owner feedback to measure the amount of value. The study reviewed 85 businesses sold ranging from $10M to $250M in sale value. In the study, he found that in only 5% of the transactions, the final value received was lower than expectation. This is compelling. Check the box on "providing a strong return on investment".
---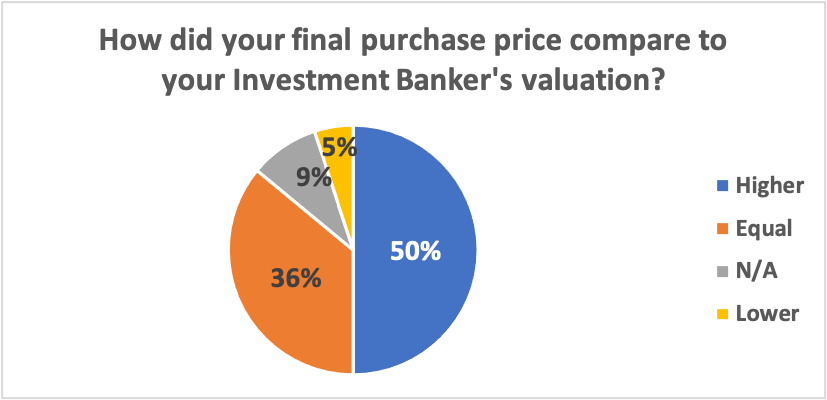 ---
How do I select an Advisor who has world-class capabilities?
Let's now turn our attention to the other key reason companies outsource. How do the best advisors consistently achieve strong valuations for their sellers? They do so through the use of world-class processes and capabilities which have been tested time and again through completed transactions. To find the best advisor, you will need to do some research.
Those same 85 company sellers were asked to rank services provided by their M&A advisor. For each service, I have provided questions you can ask to guide your evaluation of an advisor.
Managing the M&A process and strategy (this was the highest ranked service)

Ask the advisor about their experience. More specifically, have they led laundry transactions? Can they walk you through and highlight the strengths in their process?

Negotiating the transaction

What is the advisor's process for obtaining bids/offers? Do they ensure multiple buyers are included to create competitive tension in the bid process? How do they help you select the final "best fit" buyer?

Adding credibility to the seller

Does the advisor have a deep understanding of the buyers and how best to position the strengths of your company? Do they use professional-looking materials? Will they be using a data room to provide information to buyers?

Preparing the company for sale

Does the advisor have an approach for determining your value, backed up with real world experience? Can they identify your company's strengths and weaknesses and how it may impact value? Do they know what information is most critical to share? Do they make sure all aspects of the sale are adequately prepared before contacting buyers?

Structuring the transaction

Does the advisor have access to legal and tax advisors — with experience in the laundry industry — who can provide expert guidance on how to navigate the legal aspects of the transaction and structure the deal to minimize your risk and ensure you maximize the net proceeds from the transaction?

Identifying and finding the buyers (this was the lowest ranked of the 6 main services provided)

In the laundry industry, often the potential buyers are well-known. However, does the M&A advisor have specific knowledge concerning each buyer including understanding their local market presence/share, preferred customer/product mix, and whether they will be interested in your plant and employees post-close?
If you do the proper diligence, you should find an advisor who will allow you to check the box on "gaining access to world class capabilities".
Summary
Although owners often consider selling their company themselves, there is overwhelming evidence supporting the use of an M&A advisor for transactions on both the buy-side and sell-side. My advice to owners is to reach out to an advisor first before making that decision. These calls should be complimentary and can help the owner gauge whether the value is there. Ultimately though, every business owner needs to make the decision which is best for their situation.
---
Envise Partners is an advisory firm which helps industrial laundry companies increase the value of their business. To learn more visit EnvisePartners.com.